"I tell you this, you'll never set foot in Korea again!..."


Synopsis:
With The Last Princess, director Hur Jin-ho has stepped behind the camera for the first time since 2012's Dangerous Liaisons to create a historical tale based on the true life story of Yi Deok-hye (played by Son Ye-jin), the last princess of Korea's Joseon Dynasty and daughter of Emperor Go-jong (BaekYoon-sik).
During the Japanese occupation of Korea, at just 13 years of age, Deok-hye is sent to Japan to study but soon finds herself being used as a political pawn, her pleas to be allowed to return home repeatedly denied. As her time in enforced captivity stretches into years, Deok-hye meets her childhood friend Kim Jang-han (Park Hae-il), an officer in the Japanese army to whom she was betrothed in her youth, and a plan is gradually hatched to help her escape. However, pro-Japanese general Han Taek-soo (Yoon Je-moon) is determined to make sure that Deok-hye never returns home.
Review:
The Last Princess is the first cinema feature to depict the tragic life of Princess Yi Deok-hye. Inspired to make the film after watching a television documentary on her story, director Hur Jin-ho based his co-written screenplay on Kwon Bi-young's novel 'Princess Deok-hye', in the process choosing to include fictional elements within the largely factual tale – a disclaimer to that end appearing at the very outset. Kim Jang-han, for example, didn't exist in real life, Hur Jin-ho using the character and his search for the Princess in the 60s as a base to allow continuity over the depicted time frames of Deok-hye's life, from youth to adulthood and eventually old age.
The scenes prior to the appearance of the main title screen - 덕혜옹주 written on a plain black background - are fairly extensive, rather than just standing as a lead-in to the main narrative to the extent that viewers will likely have forgotten they haven't seen a title until it finally appears. Jumping straight into aging journalist Jang-han's desperate search for a person who he hopes can lead him to the whereabouts of Deok-hye, this first section soon steps back in time to detail Deok-hye's life as a young child in the royal palace up to the poisoning of her father, Emperor Go-jong. Not only does Deok-hye's happy and love-filled childhood stand (subsequently) in stark contrast to her angst-ridden adult life in enforced captivity in Japan, but it also serves to introduce most of the main characters – some as children, others as younger adults – underlining where their allegiances fall so that by the time they appear in the main plot thread we are already fully aware of who they are, thereby largely negating the need for further exposition that might jar the narrative flow.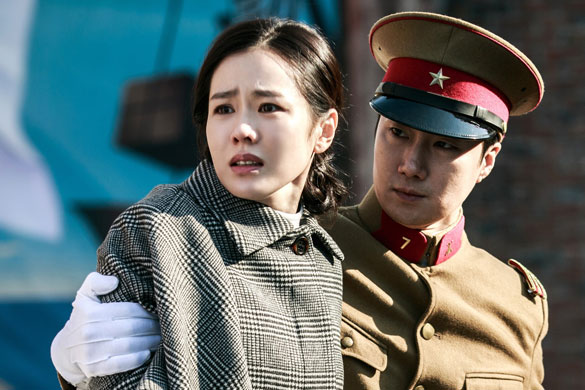 Throughout the New Korean Cinema wave of the late 90s and early 2000s, director Hur Jin-ho was pretty much known as the king of beautifully understated melodrama. The majority of his most classic films – Christmas in August, April Snow etc. – were intensely personal, intimate tales of the love between two individuals and indeed the heartbreaking pain of separation. The Last Princess is ultimately a love story, too (whether or not it outwardly appears to be) but in this case it is not love between a man and a woman but instead the princess' love for Korea, her country, and the pain of separation comes with her being prevented from returning home to help her people in the fight against occupation and oppression. There is also a feeling throughout The Last Princess that the relationship between Deok-hye and Jang-han is on the very edge of burgeoning into love but as this is largely a factual tale, and the character of Jang-han is fictional, that could of course never ultimately be.
The above combined with the fact that a large part of
The Last Princess
' narrative is focused on Jang-han and others trying to spirit Deok-hye out of Japan to Shanghai and away from evil pro-Japanese general Han Taek-soo (complete with secret meetings, bombings and indeed shootouts) may leave some feeling that the film is a step away from what we would classically expect from Hur Jin-ho, having more perhaps in common with recent large-scale stories set during the Japanese occupation of Korea – such as espionage tale
Assassination
. That's not a criticism on my part (
Assassination
was one of the best films of 2015, after all), it's just a statement of 'it is what it is' and really any such film set during the Japanese occupation is likely to be more expansive and have a greater level of action, rather than specifically screaming 'This is classic Hur Jin-ho'. Ultimately, this larger scope combines well with the more personal detailing of Deok-hye's heartbreakingly traumatic life to create an epic and gripping historical tale that ensures the atrocious treatment faced by the last princess of the Joseon Dynasty will not be forgotten.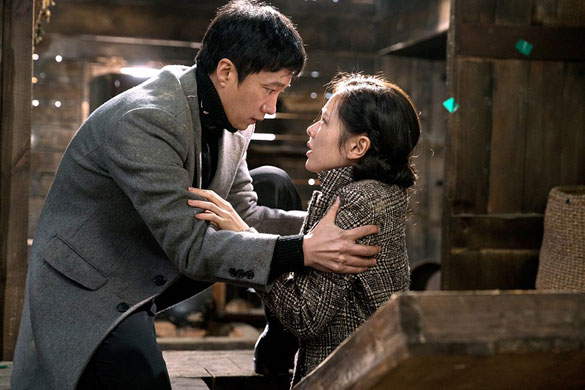 So, what of the melodrama itself?
Hur Jin-ho has always been a master at creating truly believable emotional scenes in his films, in the process casting (especially) actresses who can produce real tears, seemingly on command. Such is also the case in The Last Princess but there are a couple of instances where Hur Jin-ho seems to attempt to force viewers to emote – the camera focusing on the hands of Deok-hye's maid as she tries to hold onto a wooden handrail while Japanese soldiers drag her away in tears; a Korean man among those trying to help Deok-hye escape Japan, running in slow motion carrying a bomb which he knows will likely kill him when he sets it off; etc. The tragic details of Princess Deok-hye's life is heartbreaking enough by its very nature and while the film certainly has a great deal of emotional depth – added to yet further by a phenomenally nuanced performance from actress Son Ye-jin – that emotion for me personally came far more when Hur Jin-ho allowed the story to almost tell itself, rather than somewhat forcing the issue.

Visually, The Last Princess is utterly sumptuous to the nth degree, production values for scenes set both in Korea and Japan giving the feeling that no expense whatsoever has been spared. As such, it will likely come as little surprise that The Last Princess experienced budget problems, prompting Son Ye-jin to personally invest almost a million dollars in the film when rising production costs threatened to derail the project. Her decision played its part in the creation of a stunningly beautiful and gripping film on the life of Yi Deok-hye, a story that truly needed to be told.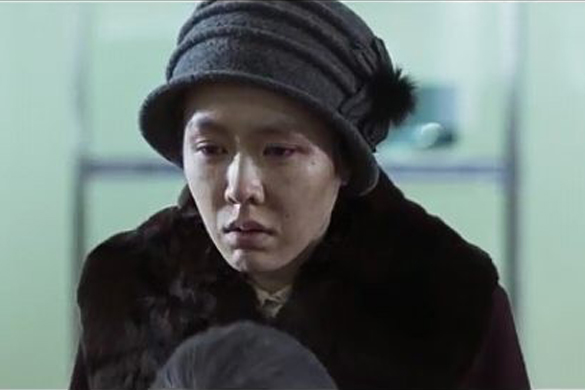 Summary:

The Last Princess is as visually sumptuous as it is epic, with an understated emotional depth underlined by an incredible performance from actress Son Ye-jin which can be almost guaranteed to bring tears to the eyes and a lump to the throat. Ultimately, this story of the last princess of the Joseon Dynasty is one that truly needed to be told.
THE LAST PRINCESS (덕혜옹주) / 2016 / Directed by Hur Jin-ho